Healing Your Heart coaching will support you in reinventing a life filled with love, trust, integrity, and intimacy with yourself and others. The program will help you use your deepest pain to break the patterns of the past.
This life coaching program will guide you to step into a new future that reflects a metamorphosis of bonds that are intimate or platonic, as well as the most important relationship of all: the one you have with yourself.​
​
30 MINUTES CAN CHANGE YOUR LIFE​​
Not sure which life coaching program or service is right for you? Simply contact me today and together we can determine which coaching program will get you to the life of your dreams.​
It's time to heal your heartache and transform your relationships.
Below are the life coaching programs I offer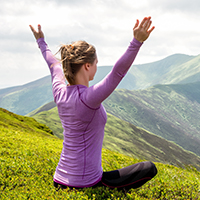 HEALING YOUR HEART COACHING WILL HELP YOU TO:
Make peace with your past relationships and use them as the catalyst to learn and grow
Release you from feelings of fear, resentment, blame, revenge, or other sabotaging emotions that kept you bound to the past and rob you of love, intimacy, and deep connection
Transform the broken relationships in your life
Navigate a complicated relationship with a parent, child, boss, co-worker, friend, family member, significant other, ex, or co-parent
Break free of your patterns and from attracting the same kinds of unfulfilling relationships over and over again
Make a decision about ending or staying in your current relationship
Heal your broken heart
Ignite your spark, your sexuality, or your innate desire to share love with another human being
HEALING YOUR HEART LIFE COACHING PROGRAM
Duration: 13 weekly coaching sessions (via phone)
Background: Based on Debbie Ford's books Spiritual Divorce and The Right Questions
​
If you're ready to turn heartache into wisdom and create the fulfilling relationships you desire, then this deep, profound, and life-changing coaching model is for you. Don't wait another day to heal your heart and open up to the love and connection your soul yearns for.
​
"… I would highly recommend to anyone who feels they might have some unresolved feelings to work through …"​

Discover Your Flight Plan For Life​